To measure is to know.
In the process of organizational improvement and strategic personnel policy, the information of employees about the appreciation and experience of their work is of crucial importance.
The auHRa aims to measure the employees' perception of the organization.
The color, shape, and size of this auHRa are constantly changing and say something about people's perception within an organization and how we can respond to this successfully.
More than measuring satisfaction
Measuring satisfaction is one thing. Knowing why employees think this way and drawing up action plans around it is something else. auHRa offers the appropriate answer to this.
The questionnaire is built around four dimensions: work organization, competency management, intrinsic motivation, and satisfaction.
Each dimension again consists of underlying clusters of behavioral indicators.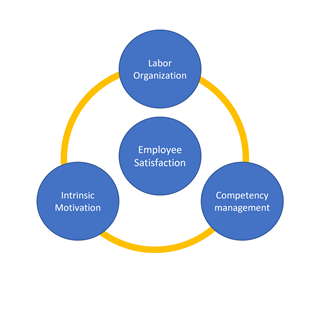 Tailor made
---
The auHRa of your organization is based on a sophisticated questionnaire that we work out together and a state-of-art methodology.
Ultimate ease of use
---
We are experts in Human Resources and automated online flows. This guarantees trust for the client and highly high ease of use for the respondents.
Reporting at various levels
---
A state-of-the-art and very extensive report is the result of the survey. You will find out how employees think and where action needs to be taken.
How the auHRa can be profitable for you
You get an objective view of how employees think about your organization.
Extensive and transparent reporting presents you with concrete action plans.
You bring in proven expertise to handle your human capital even better.
Extremely easy to use, leading to a high response rate.
The best price/quality, open and transparent.
Frequently asked questions
How can I get more information?
Very easy.

Mail to patrick.verschelde@okc.be or call him +32 478 88 23 01.

Our professional and pragmatic approach and his customer orientation are your guarantees to the success of this project.